During February we ran our Love is Everywhere Competition, which was all about embracing the theme of love. It was open to students from Years 9-13 across our schools and colleges in Greater Manchester.
We really did love all the entries we received, and they left us feeling uplifted and inspired. Thank you to everyone who entered!
We are pleased to announce the winners and share the winning entries:
1st place, Ayesha, Y9, Hollingworth Academy:
Family
There is something about families,
They are always by your side,
You just blend in with them naturally,
They will always be your pride,
You share a bond with them,
It doesn't matter if you are not blood,
They are the gem inside your heart,
And is what gets you up when you are stuck in the mud,
Family, what can you say,
They are the people who show you the right way,
Your family will always love you,
No matter what you have become,
And will always be the person,
Whose sides with you thick and thin
You will always have faith in them,
They will always have faith in you,
They are the best thing you have ever dreamt,
And will make you better when you have the flu 😉,
Always love them no matter what
Do not make them feel rushed,
You may have your ups and downs,
But they will always be the clouds that keeps you from having a rainy day!!!
Tim, GM Higher, said: "We chose this as the winning entry because Ayesha put a lot of effort in to create a positive poem about the importance of her family. We thought this stood out as it was a positive message during lockdown."
2nd place – Calum, Y9, Hollingworth Academy: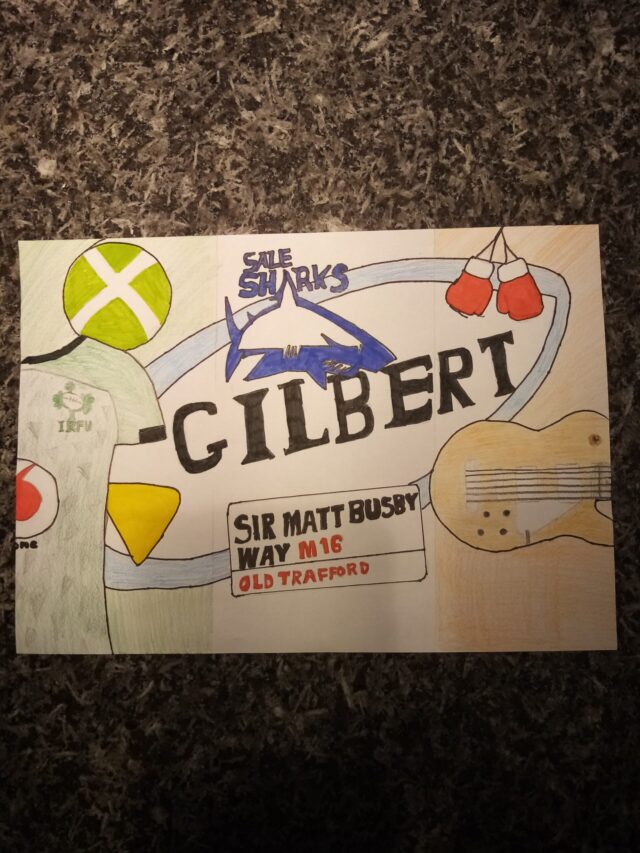 Aimee, GM Higher, said: "Calum's entry encompassed a hand-drawn representation of all of the things he loves! This ranged from a large interest in different sports, especially Rugby, to Xbox gaming and music through his drawing of a guitar. The style also had the images drawn around the shape of a rugby ball which was a great way to display his competition entry!"
3rd place – Ava, Y9, Hollingworth Academy:
Amie, GM Higher, said, "What stood out with Ava's entry was the way she thoughtfully laid out her poster and really showcased how she loves her rugby team like family."
Well done to all our winners and to everyone that submitted an entry, thank you!